A day in the life …
Lily Achieng – Senior HR and Admin officer
---
---
Lily Achieng, is a Senior HR and Admin officer at poa! Internet. She prides herself in gaining over ten years' experience in the HR world. Lily has a degree in Human Resource Management and shares with us what her world looks like working at poa! And her love for watching movies on Netflix.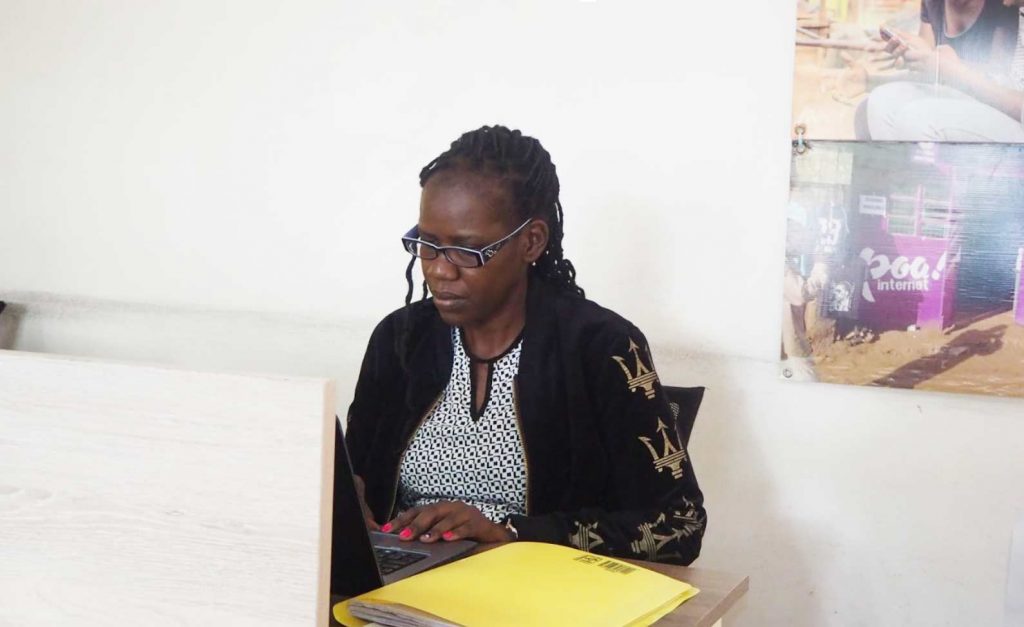 Words that best describe you?
Organized, Caring
Favourite meal
Rice and Chicken
I got the chance to work at poa! by applying for the opening through an online job advert. The role had been posted online and after going through the job description, I felt that it described me. I further went ahead and sent my job application and was thereafter invited for an interview. I have been working at poa! Internet for the last one and a half years. The best thing about working at poa! The team is like a family. We are close knit and people genuinely care about each other. The team is also diverse, and one is able to learn a lot. 
I normally work from the office, and my day starts at 5am. My morning commute to the office is usually about 1.5 hours so I ensure I have left the house by 6am to get to work between 7:30am and 7:45am.
Once I get to my desk, I begin by checking my emails and to-do list, for anything pending or needs high attention. I also determine what to prioritize before I begin my day.
At 8:30 am in the morning we have our daily senior team check-ins. This is a daily 30-minute meeting with departmental heads to give updates on departmental agendas or any follow-up on issues. My colleagues refer to me as the headmistress in these check-ins 🙂 this is due to my nature of wanting to follow up on details. After the morning check-in meeting, I have breakfast as I catch up with my team member Wambui, on her plans for the day and the previous day's achievements. After catching up, the real work begins.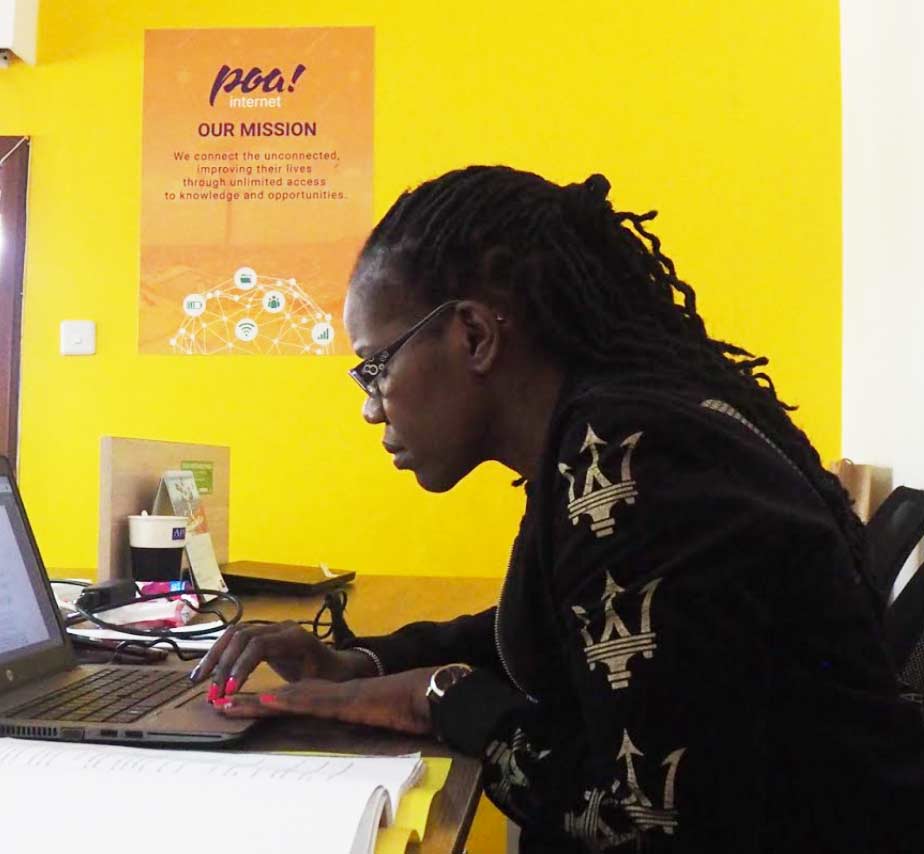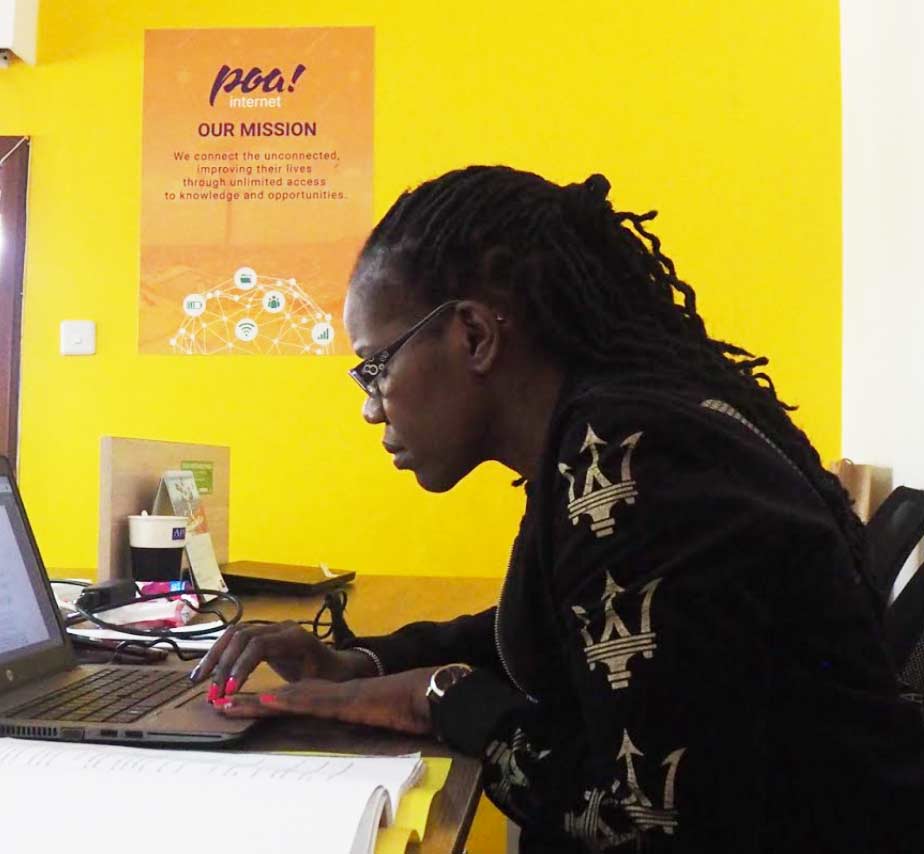 No day is the same, working here at poa! Some days are good, others are hectic due to the nature of my role. Sometimes when there is a lot of pressure and adrenaline levels hit the roof! I take small breaks and walking around the garden calms me down. poa! has also been an eye-opener, every day I learn something new! And yes, I have learned a lot especially from my Line Manager Chris Rhodes & DJ the Chief Business Development Officer. 
My daily activities revolve around contracts, updating the HR system, HR policies, OSH activities and recruitment exercises, etc. In the last month, I have been working on the HR manual, with a couple of other colleagues and reviewing CVs for some roles that we are hiring for. 
My lunch timings differ, on a smooth normal day, I normally have my lunch at 1pm. On busy and hectic days, lunch comes much later between 2pm and 4pm. I get so much joy from working in the HR department as I am driven by the desire to be the best that I can be, the team can call me at any time. The fact that I am able to help and meet company expectations at the same time is a fulfillment.
This Covid -19 pandemic made things difficult as it really impacted the HR department, we had to let go of some of the employees. This was one of the most difficult moments of my life at poa! We are hoping that things will pick up and that we can have them back. poa! Also came up with a work from home policy during the pandemic period for the safety of our employees and that of their loved ones.
My day ends anytime between 5pm and 7pm depending on the workload. However, whenever I work from home, I tend to work till late as I do not need to commute and get stuck in traffic. I get home between 7:30pm and 8:00pm depending on the traffic. The first thing I do is freshen up then have a cup of tea. Tea is a favourite for me! Later on, I catch up with my two babies as they update me on the day's events as we do homework.
If I am not working, then I relax my mind by watching series on Netflix over the weekend, my favourite ones being Greenleaf and Amsterdam. I go to bed anytime between 10:30pm and 11pm.