A day in the life …
Robert Maina – Analytics Manager
---
---
Robert Maina is an analytics manager at poa! internet. Robert holds a bachelor's degree in Actuarial science from Jomo Kenyatta University of Agriculture and Technology-JKUAT, a diploma in project management from Kenya Institute of Management, and a Certified Investment and Securities Analysis- CISA qualification from KASNEB. Robert shares what it is like to work at poa! Apart from his love for ones and zeros, Robert is also a great chef!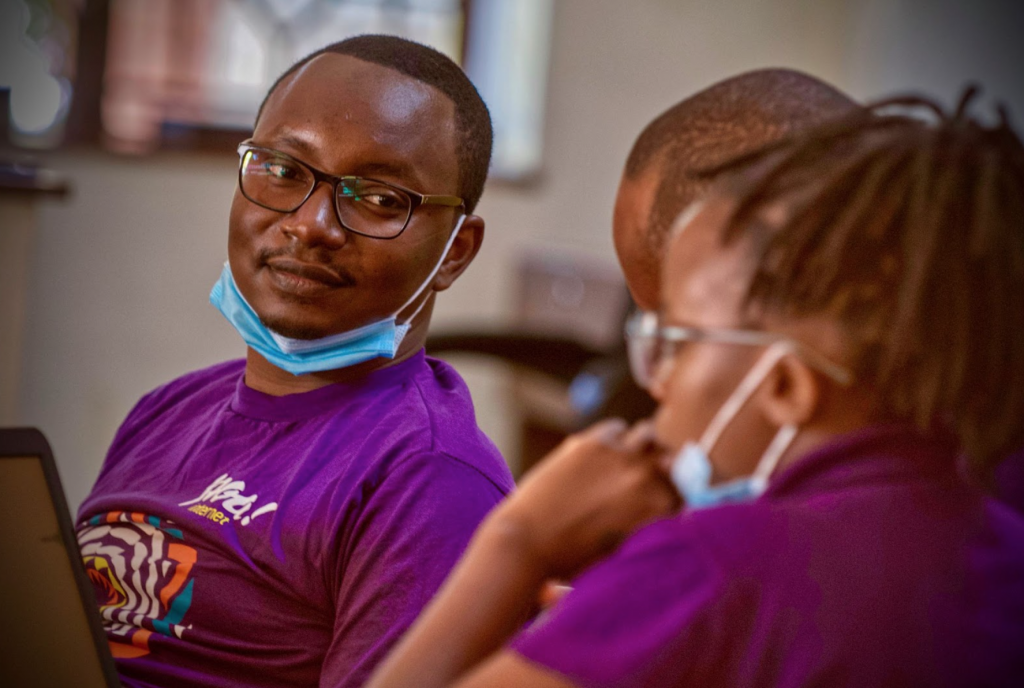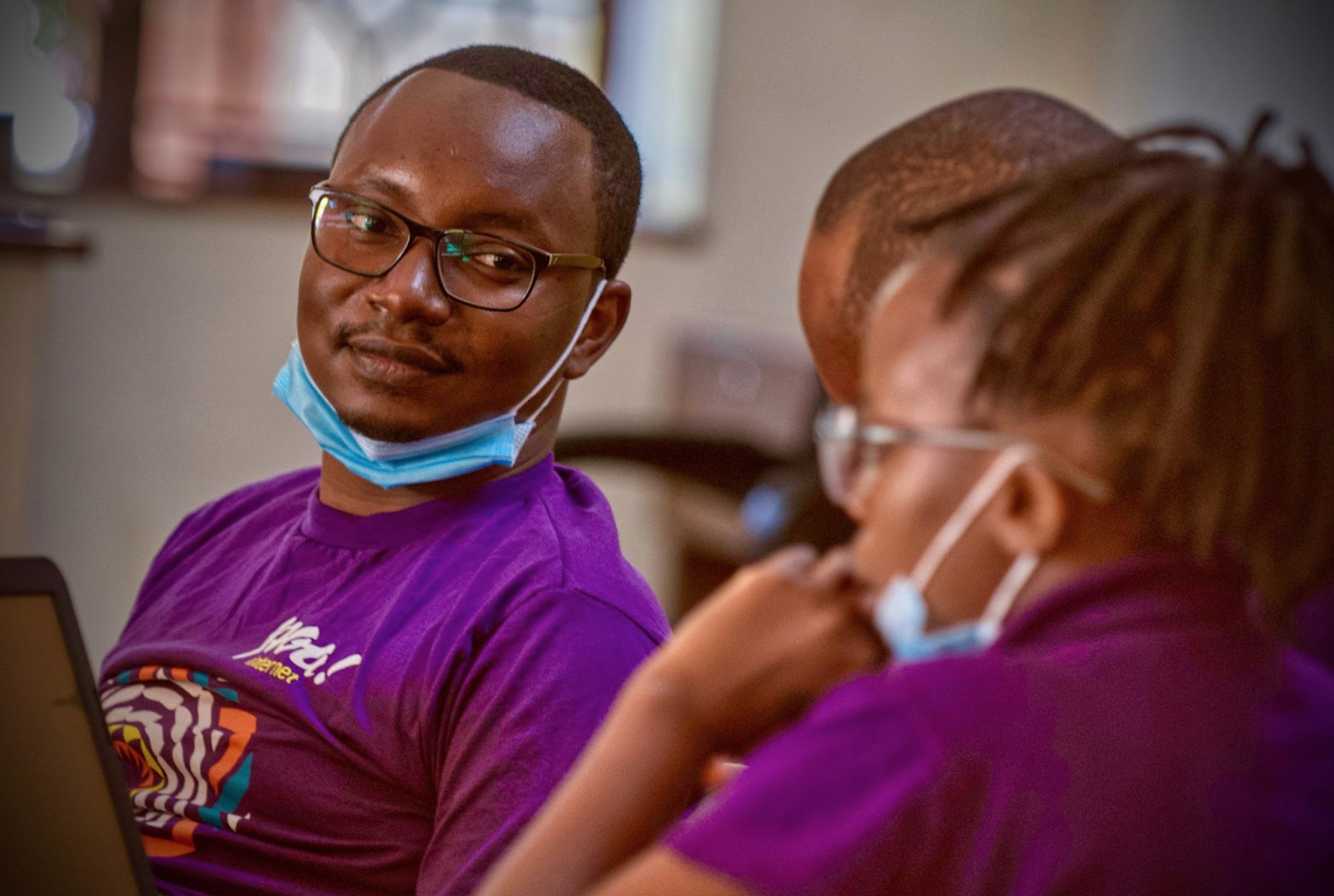 Adjectives that best describe you?
Knowledgeable, Goal-oriented, Interesting
Favourite meal
Spicy, grilled fish fillet, with Ugali and gravy.
I got to work at poa! Internet through twitter. Yes, Twitter!
This was in January 2019. I left my previous job in 2018. I was working on freelance projects. I tend to get bored quite quickly, so I felt I needed to do something more engaging. I wrote a tweet; on problems I could solve for any organization that would hire me and attached my LinkedIn profile. One of the senior people at poa! noticed my tweet and invited me for an interview. Of course, I got several other interviews, but poa! stood out for me and the rest is history.
I have been working at poa! for about two and a half years now. It has been a great experience. I began as a project manager, majorly dealing with analytic projects among other things, designing KPI metrics. However, the company recently restructured. A new position of Analytics manager was created and I felt that I would be a right fit for the role, I applied and ended up getting the job.
I majorly work from home. Sometimes I go to the field to collect data, once or twice a month. At poa! I do a lot of customer research too. I feel analysing quantitative data and going out to collect both qualitative and quantitative data is a good blend of my skills.
My day begins at 6:30 am. I begin by preparing the little one for school. My work begins at around 7:30 am. It's normally easy to plan my work because, in our department, we have a document where we record our daily activities. We also have a weekly sync meeting every Monday to reflect on what everyone did in the past week and what they plan to accomplish in the coming week. I also normally spend the first several days of the month doing monthly reports.
My first break is usually at 9:30 am. I resume working at around 10:00 am until 2:00 pm when I take my lunch break. After lunch, I work again until 5:00 pm. Thereafter, I leave my house for an evening walk before coming back to prepare dinner. I love to cook! If I am not working, then I am cooking or watching a movie. These are my favourite pastime activities. My most favourite movies are Breaking bad, or those movies whose themes are around crime investigation and medical drama.
After dinner, we play around with my daughter as I watch TV. Sleeping hours normally vary, I do not have a fixed time.
One thing I love about poa! is that if one displays their potential, someone will notice, and they will give you a chance. A chance to discover and make mistakes. You will also be trusted with responsibility. Someone will tell you, "This is how I do it, but go figure it out, you can do it your way too. " For instance, I created the current KPI dashboard. Some of the numbers used to report to the board come from me. This makes me feel that what I am doing is relevant. I feel that I am making a meaningful contribution at poa!. The fact that I am given room to learn and try new things without any restrictions is very important to me. This is one of the many reasons that I am still working here at poa! Additionally, being able to interact with software developers has enabled me to understand the business both in and out
The environment at poa! Is energetic, welcoming, and fun. There is a lot of openness and there is no bureaucracy. Prior to covid-19 we would all gather during our lunch breaks and share a good laugh. I always looked forward to the lunch hour chat. That is one thing that I really miss since we are all majorly working from home due to the Covid-19 pandemic.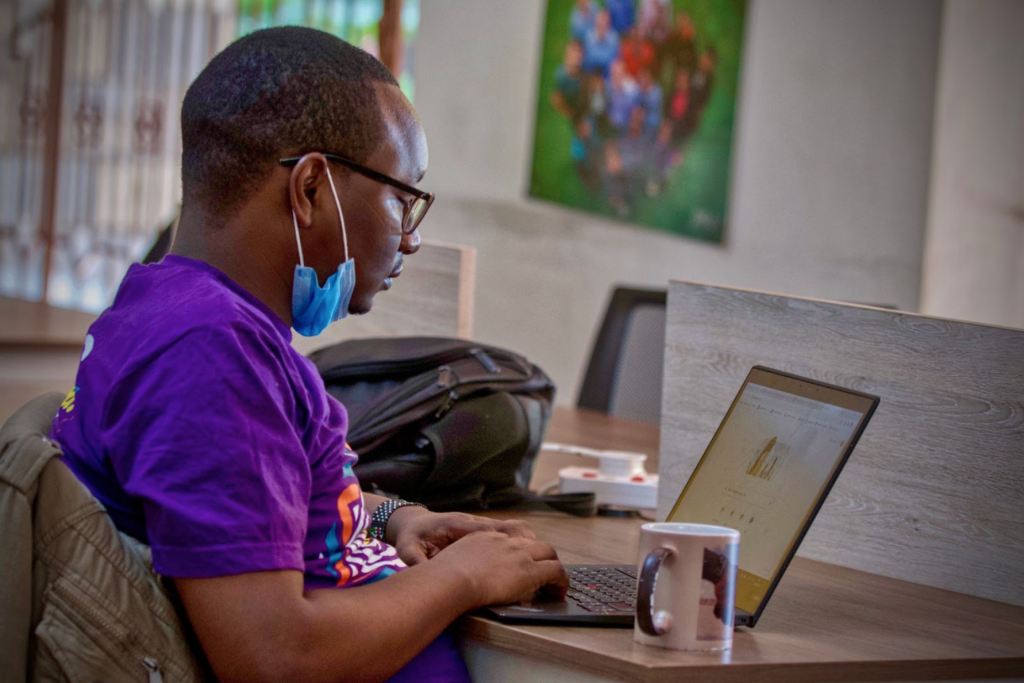 I am driven by the need to see things through to the end. I report to the Head of Strategic Insights and Analytics. I also report to other members of senior management, with a dotted line. This is because I get requests for data to support business decisions from all directions. My manager is good and understanding. We work very well together. We also educate and complement each other. I am good with analytics, but she is also good at spotting patterns. I also work a lot with CEO Andy. He is the coolest guy I know. He trusts me to do my job. He also assists me to correct my work and learn, whenever he finds errors.