Ngong and Rongai now live!
Great news, we are rolling out our internet service across Ngong, Rongai, Donholm, Jogoo Road and Umoja!. If you are interested in being the first to join us, then please fill in your details below and one of our team will be in touch with more information.
And don't forget our new LOWER install price of only 3500Ksh and only 1500Ksh per month.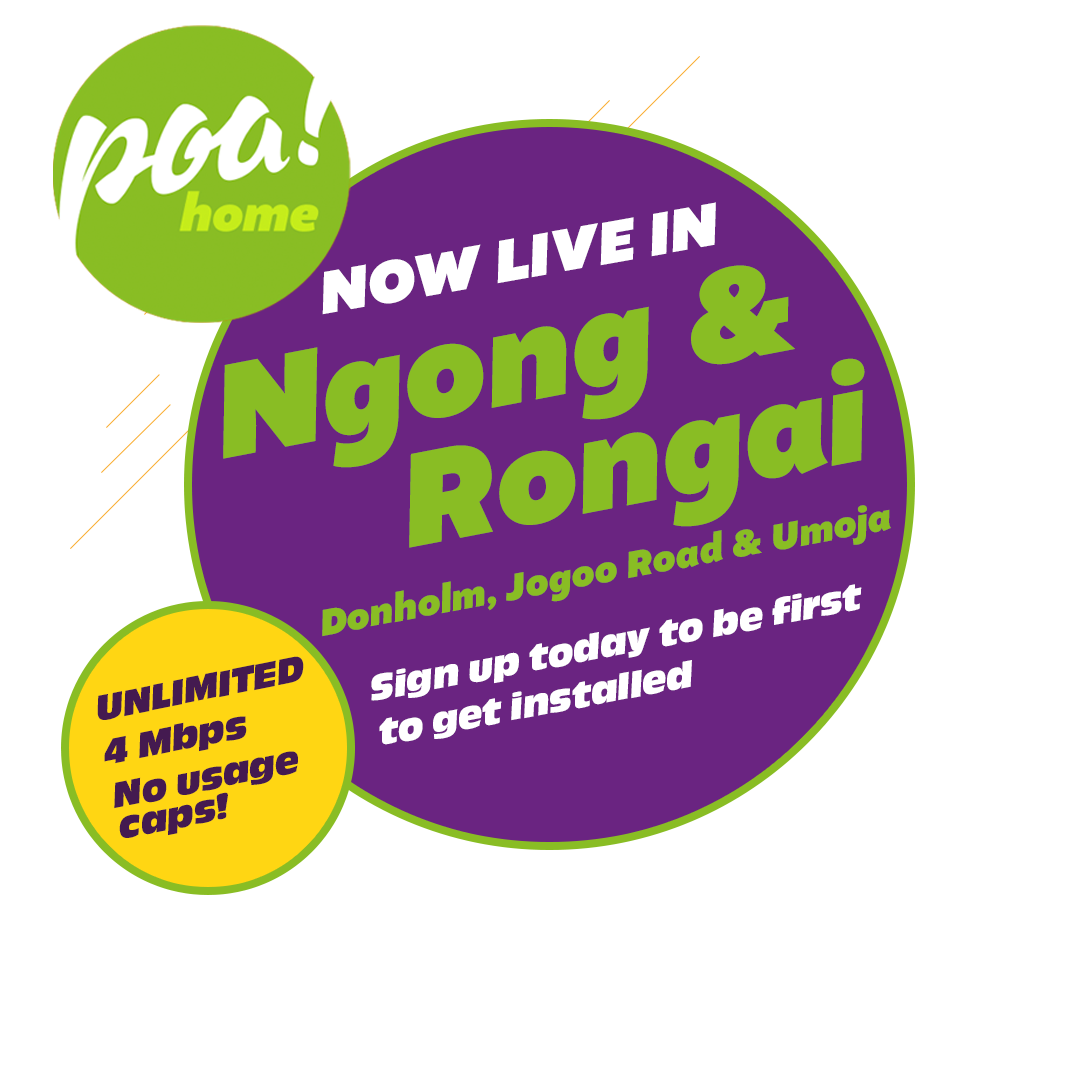 poa! internet needs the contact information you provide to us to contact you about our products and services. You may unsubscribe from these communications at any time. For information on how to unsubscribe, as well as our privacy practices and commitment to protecting your privacy, please review our Privacy Policy.