A day in the life
Ian Muraya- Network planning engineer
---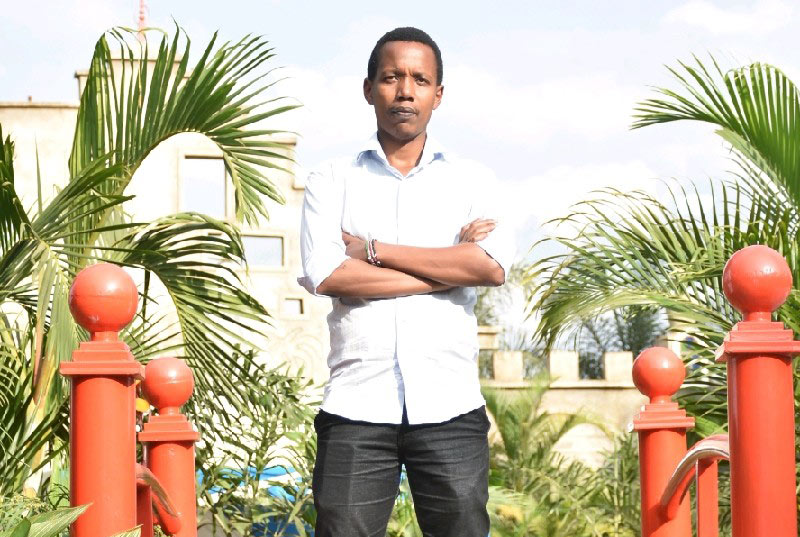 When did you Join Poa Internet?
I joined poa! Internet around November 2018 as a Consultant. In June 2019, I was taken in as a permanent employee in the same capacity. It has been an exciting journey so far.
You are a Network Planning Engineer? What does your work entail?
My work cuts across a big part of the organization requiring interactions and input from the Service Management Centre (SMC) department, Network Infrastructure Department, Sales Department, and the Executive.
With the SMC team I support them around issues dealing with slow internet speeds and no internet due to failure in our RF Network hardware.
On the infrastructure side, I work around new network deployments or tower re-designs with the infrastructure team being responsible for bringing my network designs to live. The infrastructure team is the one I interact most with as my core work revolves around poa!'s towers, new and old.
The sales team and Executive are key players in determining where the company will expand to and their input is always necessary in my work.
Some of my key tasks include capacity planning for our radio networks, writing and presenting bi-weekly reports to ensure QoS, undertaking a quarterly survey analysis to determine gaps, and assisting with the reviewing of poa! RF network capacities. Generally, my work requires critical thinking and strong analytical skills.
What is the easiest and the hardest part about your job?
There is no hard or easy part about my job except for busy days whenever we are planning on new network expansion that requires me to balance between field and desk work.  
Since you joined the company, what are some of the major milestones you have overseen?
The Journey has not been easy but the company is where it is due to unrelenting determination and team effort. First, Poa! now has more than 50 towers in operation up from around 20 towers when I joined which translates to more than double the initial footprint.
The second key milestone is that poa! has maintained an overall 80% survey success rate for our Line of Sight (LOS) installations due to using more optimized tower designs, equipment, and configurations that ensure Quality of Service (QoS) for customers. In addition, we now have regularly updated maps that highlight our internet service footprint. 
Overall, it has been quite a learning curve to get to this juncture.
What makes it interesting to work at Poa Internet? Describe the working environment. 
We really have great teams that are driven by the common goal to provide internet to every home in Africa which is poa!'s mission. The people here come with great energetic vibes creating a home away from home. Furthermore, the 'flat' structure of the organization means you are able to interact with every colleague including the CEO whenever you need any assistance or have an inquiry. The casual dress code is another cool thing about poa! and comes in handy for a t-shirt guy like me.
Describe any fun office moment that you miss now that you are working from home?
I do miss the quarterly All Hands physical meeting since it was a time to meet the rest of the team, share a meal and have fun.
Which Poa Internet's CONNECT value do you associate with?
Never stop learning. Every hour and day of my work needs me to keep researching and learning to deliver innovative network designs that are efficient and cost-effective. 
To wrap things up. Name one person you enjoy working with at Poa and why?
John Macharia our driver, he is always full of positive energy and great laughs. We all need that in our lives.